School Accomodation
The school buildings are spacious and, although on two floors, the way the school is organised enables children to be taught in a small school atmosphere.
The Early Years Foundation Stage pupils have their own area, securely separated by a fence from the surrounding area. It has a large playground, which has a small copse attached, and a grassed area on which to explore in tents, balancing on old tyres, gambolling and jumping. The whole of the indoors and outdoors are used as a learning environment. In the outdoors the children delight in finding bugs and insects, caring for plants, using the role play house and other activities more associated with indoors such as reading, mathematical exploration and developing phonics knowledge.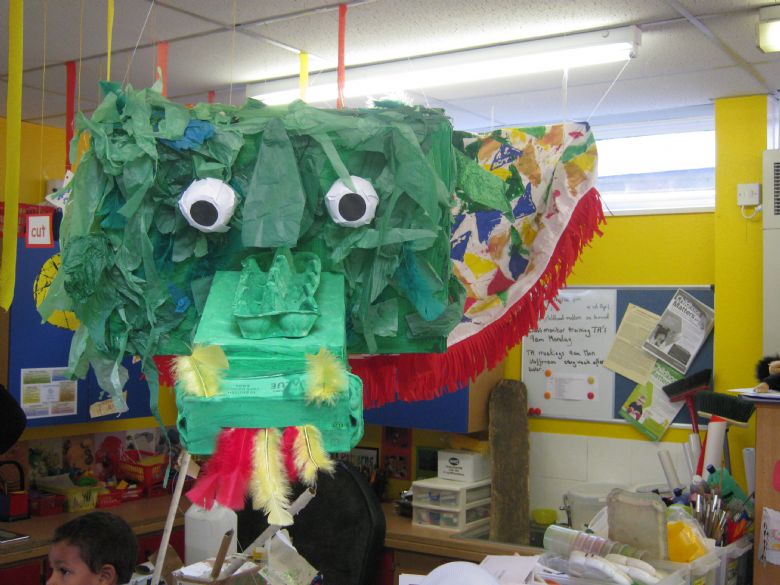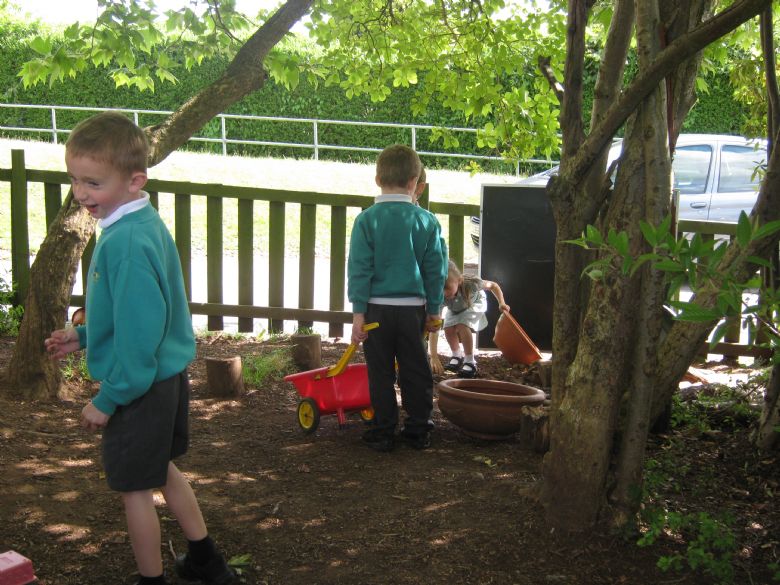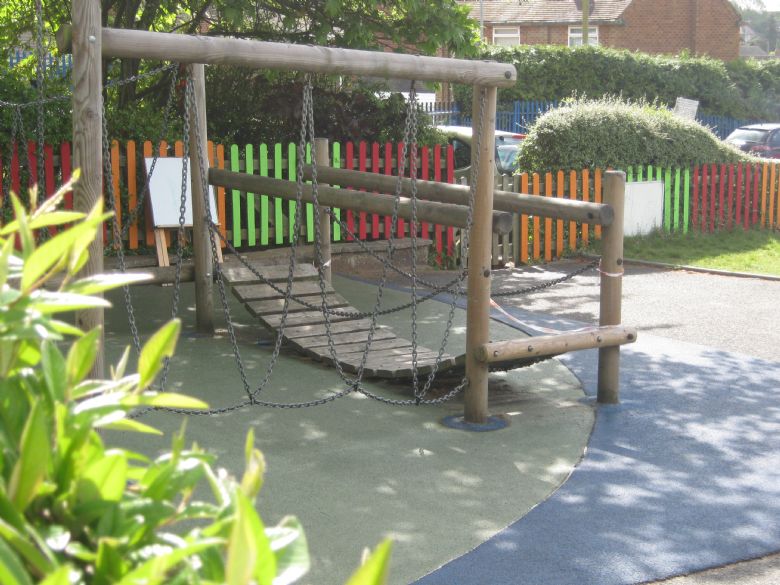 Key Stage One is positioned on the lower floor of the school and they too have their own playground.
This has been redeveloped to make it a more vibrant place to learn and play, with thanks to the PTA, parents and friends who helped fund the work.
These developments includea large covered seating area for an outdoor classroom, or for use as a stage at playtime, play panels and benches. It also includes planters full of plants.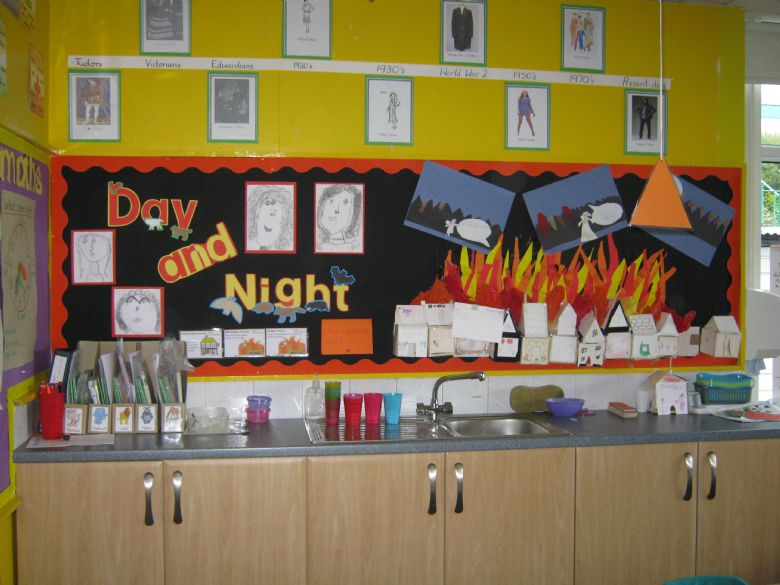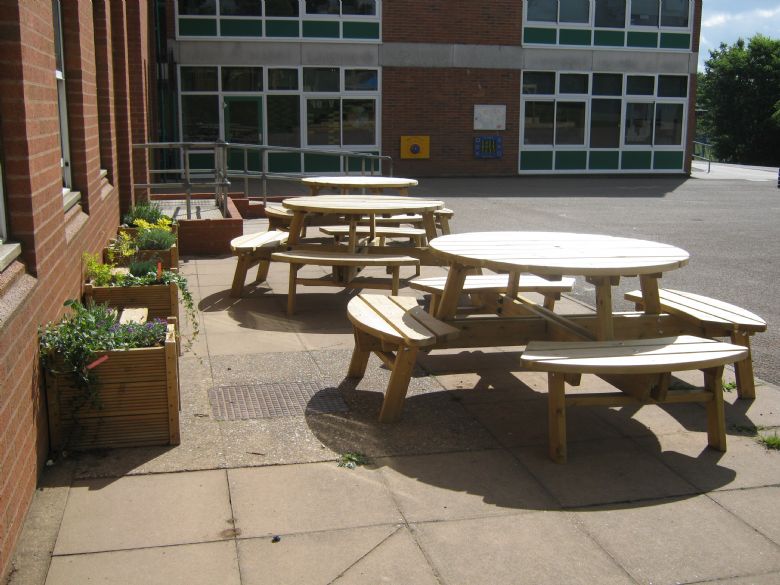 Key Stage Two are on the upper floor, again with their own playground.
Many of the classes overlook our attractive grounds, including a large field, shared with the middle school.
On this floor there is also a spacious school hall where all the children perform in a production for parents and in an assembly for their parents. It is also next to our hot dinner kitchen, and children eat lunch in the hall. Obviously it is also where Gymnastics, Sport and Dance take place.
We often welcome in experts to aid in delivering learning in these subjects. After school on most nights the hall also offers a space for clubs - from Dance to Multi skills to Aston Villa Football to Basketball to name but a few! The upper floor also hosts several small group rooms and a specialist music room which all pupils can benefit from, and finally the school offices.