Results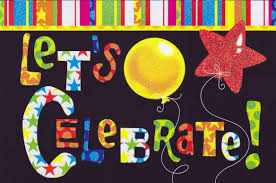 A big thank you to all our families and their children that took part in the Inter School Competition. We had 106 entries, which was fantastic.
Well done everyone for all your efforts.
It was wonderful to see so many children send in their action shots, check out the gallery if you haven't had chance, to see the children in action.
The district results will be with us shortly, but as promised I have the results of our school. The top 3 boys and girls from each year group are now ready to be announced.

Reception
Boys
1st - Jack RJD
2nd - Olly RSD
3rd Hugo RJD
Girls
1st Isla RSD
2nd Minnie RSD
joint 3rd Lydia RSD and Isla RSD
Year 1
Boys
1st Thomas 1CC
2nd Archie 1AH
3rd Jack 1CF
Girls
1st Matilda 1CC
2nd Anaya 1CC
3rd Isabelle 1CF
Year 2
Boys
1st Jake 2LS
2nd Thomas 2JW
3rd Tom 2DW
Girls
1st Georgie 2DW
2nd 2LS
3rd Olivia 2JW
Year 3
Boys
1st Rowan 3CT
2nd Alexander 3JW
3rd Daniel 3JW
Girls
1st Lucy 3OC
2nd Maggie 3JW
3rd Isla 3CT
Year 4
Boys
1st Henry 4HD
2nd Kai 4KJ
3rd Jake 4KJ
Girls
1st Jess 4HD
2nd Poppy 4ST
3rd Ruby 4ST