During our first week back we invited our parents into the school to participate in a phonics workshop. We shared a valuable insight along with techniques. Which are fundamental in supporting children with their phonics journey which will help their reading and writing throughout their whole school career.
This half term we have been immersed in the story 'We're going on a bear hunt'. Firstly we came in and our classroom was a mess! We had to use our good looking eyes to search for clues as to what it possibly could have been. We then had a go at drawing our ideas.
To help us decide, WALT found some objects which linked to our new story. Rather than just show us the objects, WALT chose one and hid it in a box! We then had to use our good listening skills to decipher which one he'd chosen. Once we had all the clues we were able to work out that it was the story 'We're going on a bear hunt'. During the topic we have looked at where bears live and enjoyed practising our cutting skills to make a new friend.
Autumn Term 2:

We have had a brilliant first few weeks at school and are learning so much already! Our teachers are so proud of the way we have settled in and think that we are super stars. We have had lots of fun exploring our classrooms and playing with all of the new activities available to us and making lots of new friends. Look at what we have been up to so far...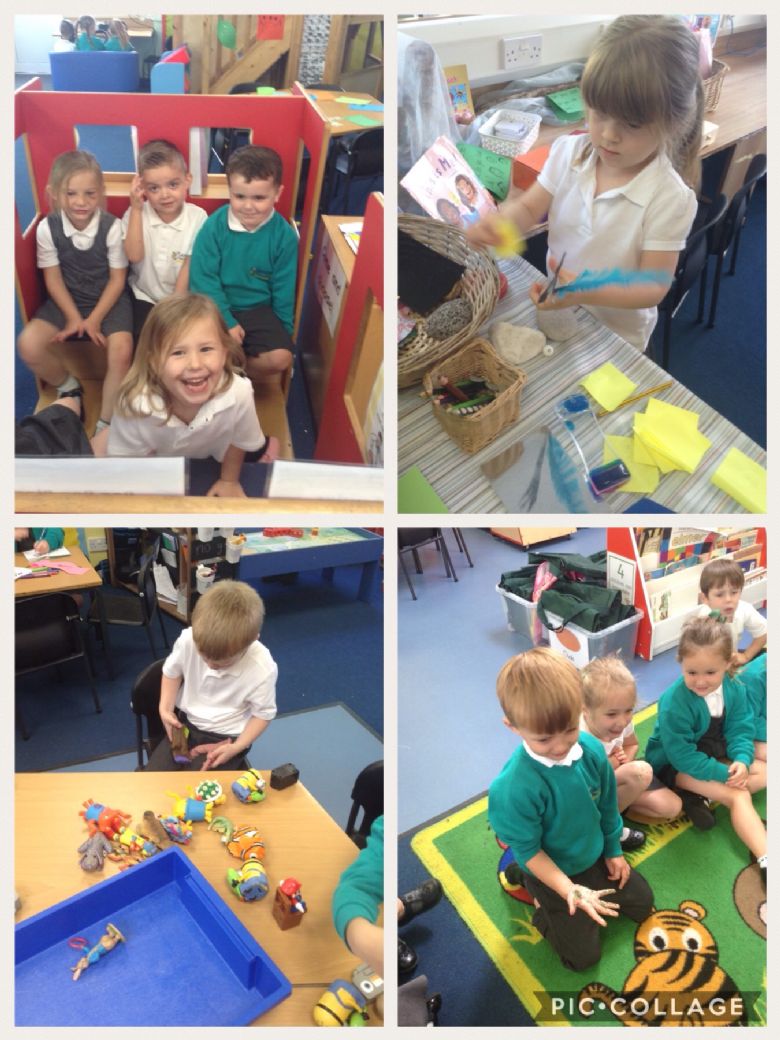 We have also really enjoyed playing in our outside area. We can ride on the bikes and scooters, build sand castles, perform on stage and splash in the water.
Autumn Term 1 Topic:
This half term we are going to be celebrating all of the things that make us special! We will be thinking about our families, our friends and the things we love to do. We will be busy practising writing our names, learning new sounds, talking about the things we are good at and getting creative.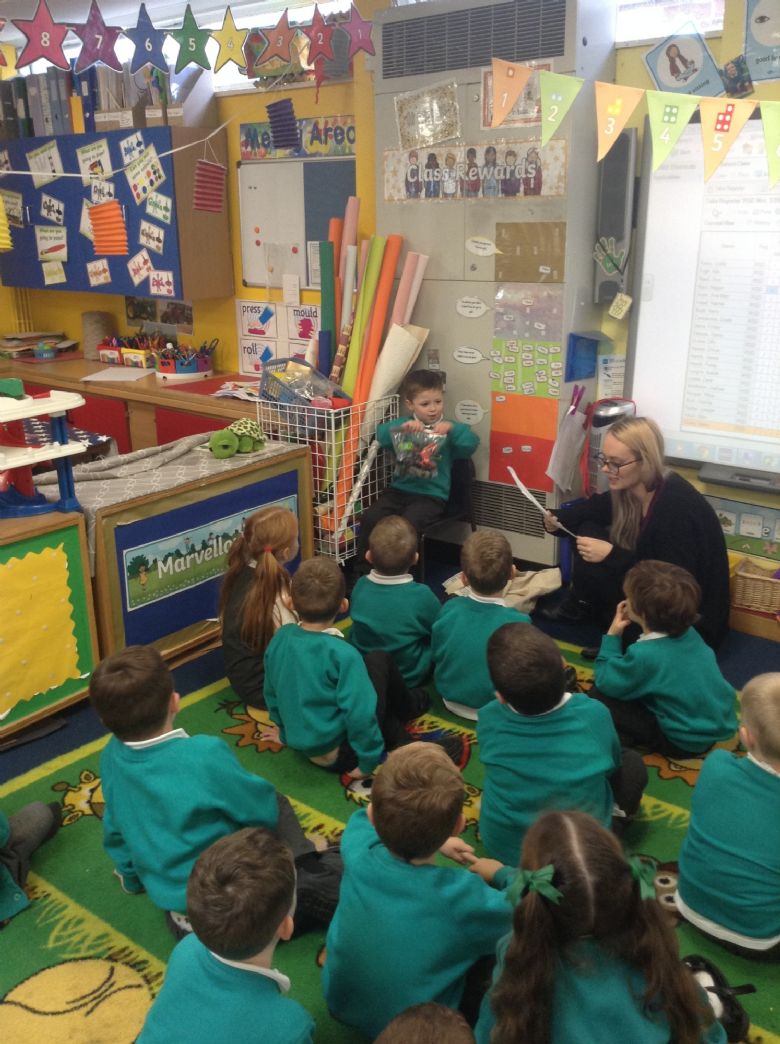 WALT
This is WALT! We were all very excited to meet WALT, he tells us what we are learning to do each day. He is also quite cheeky and he makes a silly noise which we all find very funny! So far he has helped us with our counting and has taught us all about our class rules.
Our First Week
We have been practising our name.