Meet the Staff
Welcome
Hi,
I'm Sallyanne Dunstan and I've been married for 24 years to a very patient man called Sam! I have a son called Myles, who is 21 and he certainly keeps me on my toes! As for my hobbies, I enjoy scrapbooking and spend every possible moment practising my skills and adding to our family album!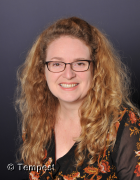 Mrs Sallyanne Dunstan
Headteacher
I've been teaching for twenty five years, seven and a half years in the primary sector and two and a half in middle school before joining The Vaynor team in January 2006 as Deputy Head. I am now the Headteacher at The Vaynor, leading a highly dedicated and talented team of professionals.
So why do I teach? - It's just a great job, every day is different and brings its own rewards and surprises. What do I want for our children? Exactly the same as I wanted for my own son, enjoyable and fun learning experiences that starts them on the road to their educational journey, and creates memories that will last a lifetime.