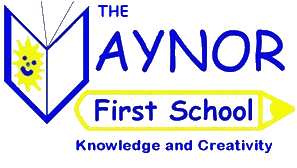 Meet Our SAFEGUARDING Team
No child should suffer harm, either at school or elsewhere. Everyone has a responsibility to make sure that all of our young people are safe.
If you have a concern or wish to speak to someone about a safeguarding issue then please ask to speak to:
Mrs Sallyanne Dunstan

Headteacher

Designated Safeguarding Lead & Prevent Single Point of Contact

Mrs Helen Colcombe

Deputy Headteacher,

Deputy Safeguarding Lead

Mrs Shirley Smith

Deputy Safeguarding Lead

Mrs Leigh Nicholls

Safeguarding Governor
Safeguarding is EVERYONE'S responsibility and we are here to help and support you.
However, if you are worried about the safety of a child or young person, you can also contact the Family Front Door directly on 01905 822666 from 8.30am to 5.00pm Monday to Thursday and 8.30am to 4.30pm on Friday (out of office hours weekdays and all day at weekends and bank holidays) please contact 01905 768020.
If you believe a child is in immediate danger you should call 999 and report your concern immediately to the police.