We have had so much fun in 'Gardening Club' this term. We have been busy organising the school garden. We have enjoyed preparing the flower beds; by wedding and rotivating the soil ready to plant.
We began by planning out how we would like our school garden to look and thought about what fruit and vegetables we would like to grow to use in our school garden. We set up seedling trays in the greenhouse and planted tomatoes, lettuces, strawberries, beans and carrots. We also planted out potatoes and spring onions into the garden.
Each week we have been down to water, care for and have really enjoyed weeding and observing the changes that have happened. Please take a look at our busy work and how our garden has changed.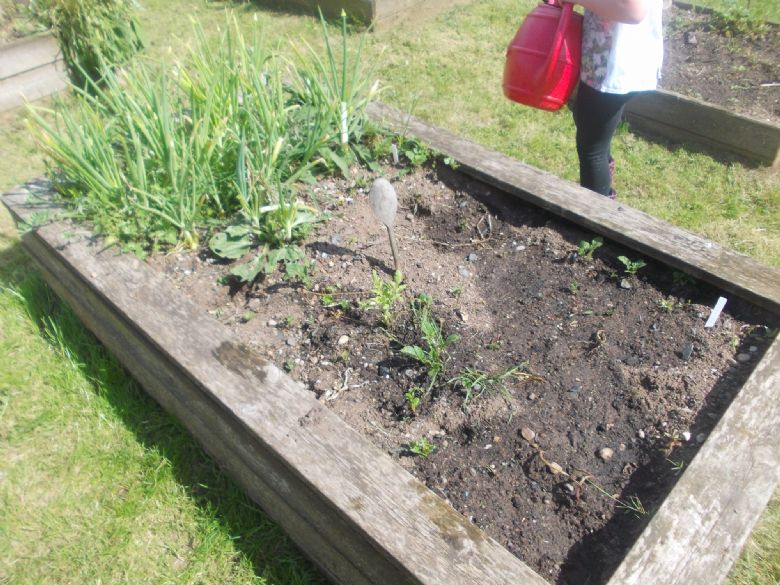 We have received some Heinz tomato seeds from Heinz and decided to plant these out in the greenhouse. We went down daily during lunchtimes to water, check and assess their growing. We even got the chance to take our own seed home to look after and bring back to school when it was ready to re-pot into a bigger plant pot or even straight out into the garden.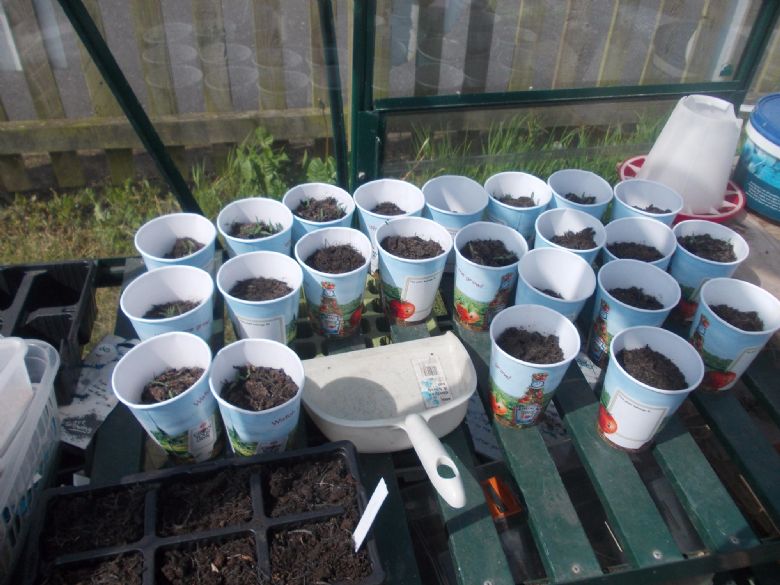 When the seedlings got bigger we then learnt how to re-pot the plants into a bigger pot. Why do you think we needed to do this?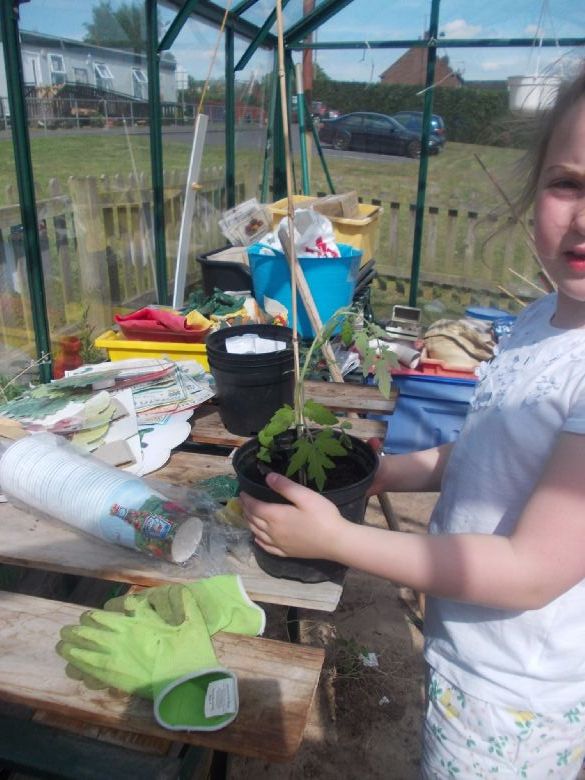 We can't wait to see the juicy red tomatoes that these plants might produce! We will keep you informed when we spot any!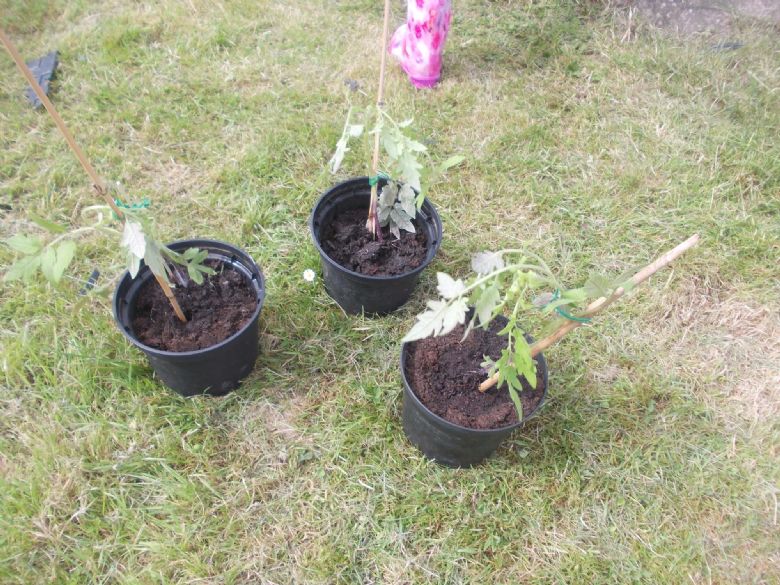 We then decided to sow some beans and peas. We needed to plant them into small seedling pots and placed them in the greenhouse to germinate. Once they got bigger we then re-potted them out in the garden. When they got taller we faced a problem, they started to fall on the ground. As a team we decided to look in the greenhouse to see what we could use and spotted the bamboo sticks so we made climbers for them.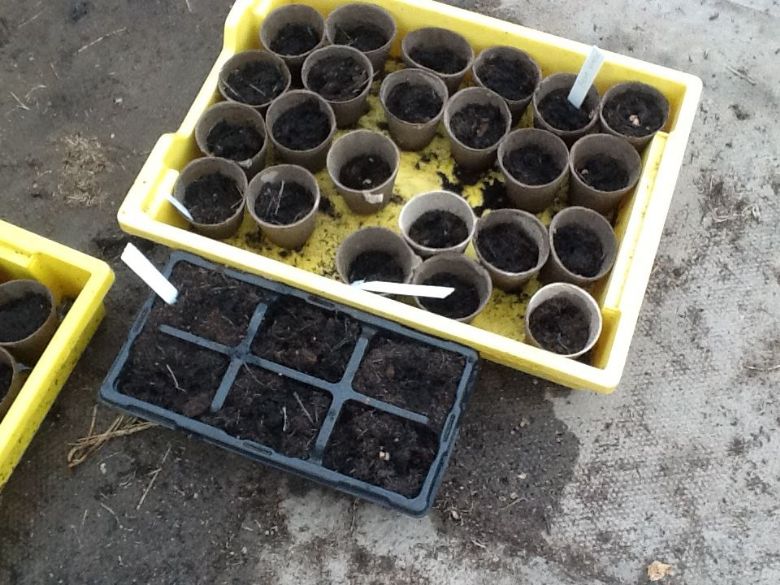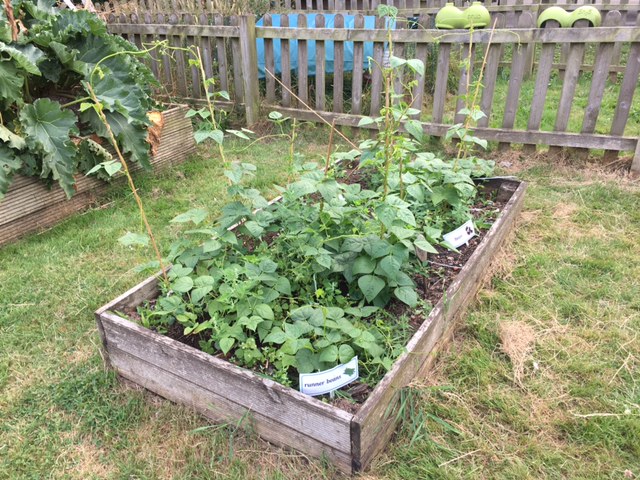 Once our peas and beans grow they will be used on our salad bar in the kitchen! Look out for them on the display in the hall to see when they are ready to be eaten!
This week Miss Sparkes has been busy sorting out the Greenhouse. Her gardening club members helped her out with the weeding, sorting and labelling of the boxes. They also helped re-pot and move the produce ready to be planted out into our garden and herb garden. What do you think?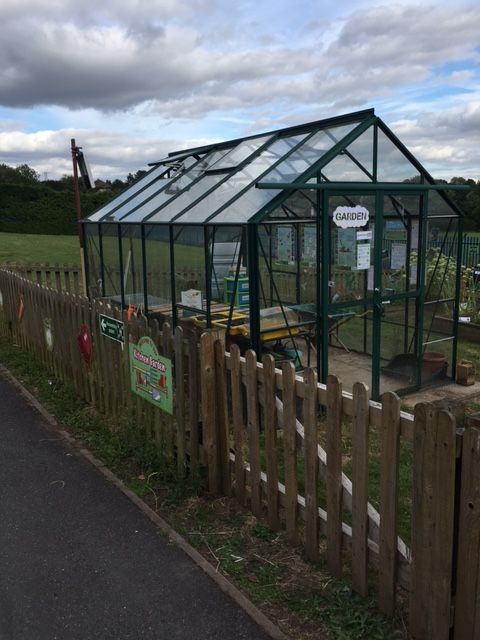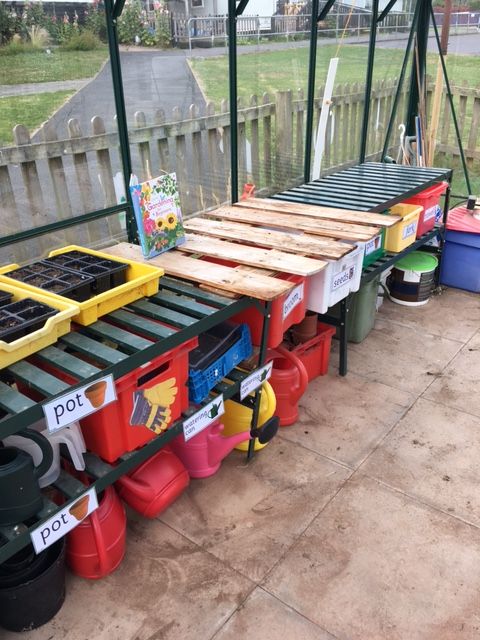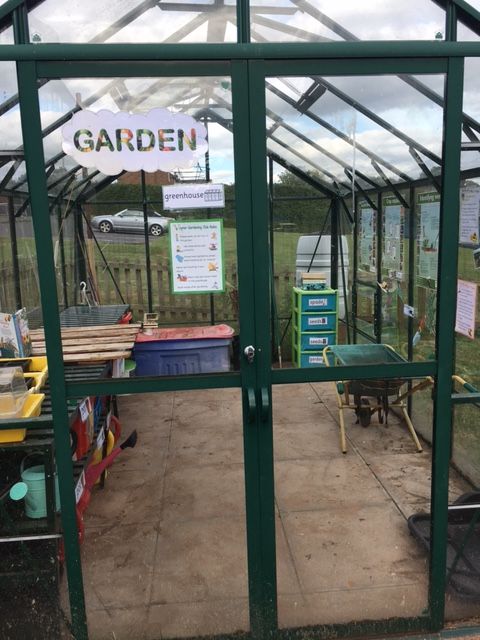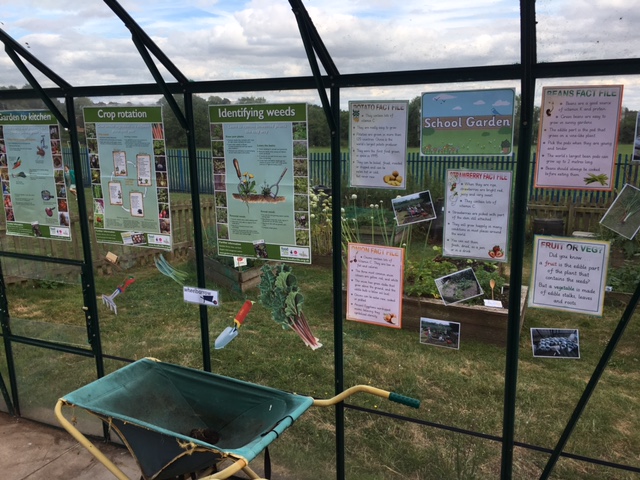 On Friday 14th July - Gardening club members went down to the garden to give it a good water, due to the sunny hot weather of Sports Day! We couldn't believe our eyes and we were very pleased to see that our tomato plants have started to produce some small green tomatos! We were very excited!!