English
We are Lauren Sparkes, Jo Downing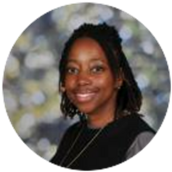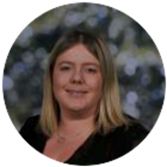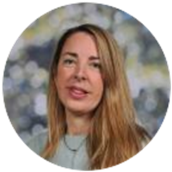 and Mel Coombs and we lead learning in English at The Vaynor.
At The Vaynor first school, our English curriculum is designed to develop children's love of reading, writing and discussion, preparing our learners for life as successful, valuable and socially responsible citizens. We inspire an appreciation of our rich and varied literary heritage and a habit of reading widely and often. We nurture a culture where children take pride in their writing, can write clearly, imaginatively and accurately and adapt their language and style for a range of contexts. We inspire children to be confident in the art of speaking and listening and to use discussion to communicate and further their learning in all areas of the curriculum.
We believe that children need to develop a secure knowledge-base in Literacy, which follows a clear pathway of progression as they advance through the primary curriculum. Our carefully sequenced, broad and balanced curriculum, underpinned by inclusive practice, aims to provide our children with the opportunity to build on their experiences in order to achieve their goals. We believe that a secure basis in literacy skills is crucial to a high-quality education across the curriculum. We whole-heartedly 'promote high standards of literacy by equipping pupils with a strong command of the spoken and written word, and to develop their love of literature through widespread reading for enjoyment.' (National Curriculum 2014)
Our English curriculum is implemented through the use of rich texts and engaging pupils with a cross-curricular approach. Texts are chosen to link with the topics pupils are learning about and these are used as a springboard to inspire pupils to read and write. We believe that choosing the right context and starting point to engage our children in their learning is vital in fostering a love for reading and writing.
Our English curriculum aims to provide many purposeful opportunities for reading, writing and discussion. We want all our pupils to be proficient readers, writers, spellers and speakers, who can transfer their English skills to other curriculum subjects and who are prepared for the next steps in their education. Our English lessons develop pupils' spoken language, reading, writing, grammar and vocabulary, teaching them how to write within specific genres and which structural and language features to include to be successful.  Example texts are used to start this process to enable pupils to use other similar writing as models for their own.  Lessons also focus on teaching specific spelling, grammar and punctuation skills to enable our pupils to apply the skills they have been taught to their extended writing and writing across the curriculum. We teach our pupils to speak clearly, to convey their ideas fluently and confidently and to ask questions. Teachers use a wide variety of resources as appropriate to their classes, but also ensure that cross-curricular links with concurrent topic work are woven into the programme of study.