Catering Staff
Sophie Cardy is our school cook.
We are very proud of the healthy and tasty meals that Sophie and her team cook for us. The children nominated Sophie as School Cook of the Year in 2009 and she won!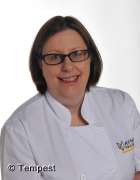 Sophie Cardy
Sophie is ably assisted by Caroline Moulder, our Assistant Cook, who has completed two sets of school cook training very successfully ..... and the head and Acting Head had to sample her food - delicious! She was also nominated for best student of the year being shortlisted from around 500 students ...well done Caroline!!!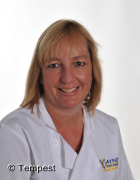 Caroline Moulder
This year we are also continuing to provide school meals to Crabbs Cross Academy, winning their contract. To assist in delivering this Sophie has the additional help of Penny Onens.