British Values
Promoting Fundamental British Values.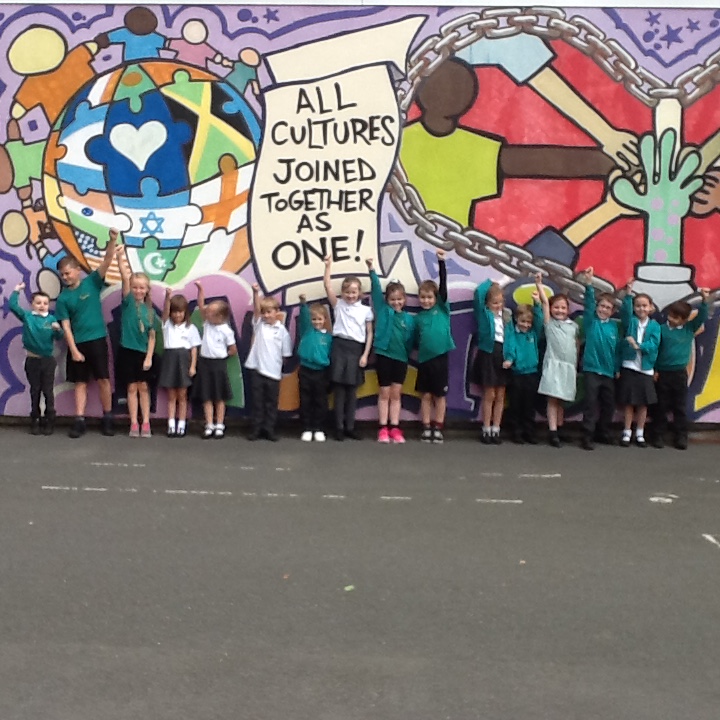 In accordance with The Department for Education we aim to actively promote British values in schools to ensure young people leave school prepared for life in modern Britain. Pupils are encouraged to regard people of all faiths, races and cultures with respect and tolerance and understand that while different people may hold different views about what is 'right' and 'wrong', all people living in England are subject to its law.

The Key Values are:
democracy
rule of law
individual liberty
mutual respect
tolerance of those of different faiths and beliefs
How this is done at The Vaynor First School:
Actively promoting British values through
Children have opportunities to learn about the current life and times of our royal family, and the history of our country. They also learn about people around them and their lifestyles, enabling empathy and understanding of our local community. Through Geography, RE, and wider curriculum study they also learn about the lifestyles of those further away to see that people around the world have the same fundamental values and principles that guide their life, but they may express these differently. Our school council drive British Values each month setting the children with philosophical questions linked to specific values which the children discuss, debate and record their personal opinions. These are then shared and celebrated in school council and displayed around school.
Democracy – what do we do?
Provide pupils with a broad general knowledge of, and promote respect for, public institutions and services.
Teach pupils how they can influence decision-making through the democratic process including in the classroom, voting for topics, making manifestos to become school and class councillors and voting in classes.
Encourage pupils to become involved in decision-making processes and ensure they are listened to in school. School council has a huge role in this including voting for changes in school dinners, charity events, decisions on whole school events such as anti- bullying.
Hold 'mock elections' so pupils learn how to argue and defend points of view
Help pupils to express their views- P4C listening to conflicting views
Circle Time and discussion groups
Rule of law – what do we do?
Ensure school rules and expectations are clear and fair with the use of the zone board
Classroom rules established and made by the children
Classroom Code of Conduct – safe use of the internet
Class rules and celebration of adhering to these rules
Help pupils to distinguish right from wrong- PSHE curriculum, scenario cards to discuss and debate
Help pupils to respect the law and the basis on which it is made
School council- discussions about what is right and wrong- If someone does something bad does this make them a bad person?
Learning about people who help us, group of KS2 children went to West Mercia Police station for an open morning to celebrate 50 years of West Mercia Police
Teach pupils aspects of both civil and criminal law
Individual liberty – what do we do?
Support pupils to develop their self-knowledge, self-esteem and self-confidence
Anti-bullying week celebrating individuality and uniqueness- display in school
Encourage pupils to take responsibility for their behaviour, as well as knowing their rights
History lessons- chn to learn about the past and how individuals fought for equality and freedom- Year 4 World War topic
Model freedom of speech through pupil participation, P4C sessions, active debates in PSHE lesson and regular school council meetings exploring topical issues.
Challenge stereotypes Implement a strong anti-bullying culture 'Say no to bullying' and 'Choose Respect'.
Marvellous me in Reception- children get to bring in a shoebox of objects to celebrate what make them. Show and tell opportunities to share awards, success and interests out of school.
Learning logs- open ended homework children share with class.
E-Safety throughout school curriculum
Respect and Tolerance – what do we do?
Promote respect for individual differences
Talk partners- use of chatting chums, talk partners and collaborative work to share ideas and opinions.
Help pupils to acquire an understanding of, and respect for, their own and other cultures and ways of life
Challenge prejudicial or discriminatory behaviour
Develop links with different faiths and other communities through RE
Learning to disagree in a respectful way- P4C style debated and School council big questions
Develop critical personal thinking skills
Teamwork in all areas of the curriculum- taking on roles, collaborative working, peer assessment opportunities, paired work and mixed ability groupings.
PE- teamwork and games. Teaching children to be good winners and good loser.
Assemblies- sharing new values, discussing topical issues and religions
Anti-bullying week
Gospel Hall assemblies- guest speakers from church to deliver Christian stories
Thunks board in hall- deep thinking questions for children to discuss and answer at lunchtimes.