Assistant Headteacher
Hi
My name is James Walker and I'm Assistant Headteacher and Director of Learning for Maths, across our Endeavour Trust.
For the Academic Year 2022- 2023 I will be the Acting Deputy Headteacher at The Vaynor.
I've been involved in primary education for over 12 years and have a real passion for how the curriculum should be delivered to children.
Outside of school, I enjoy spending time with my wife and young daughter. Also, I like to play football, golf and holidays in the sunshine!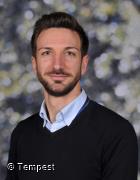 James Walker