Arts Week November 2017 - Take One Picture...
We have teamed up with The National Gallery in London this year with their 'Take One Picture' project. This is all built around the painting 'A View of Het Steen in the Early Morning' by Peter Paul Reubens, 1636. This week has been jam packed full of activities through Art & Design, Drama, Music and Dance, as well as many other subjects, including some very exciting workshops! Many thanks to Mirs Snell for organising such a superb week for the whole school.
Please take some time to have a look through the attached photo galleries to see for yourself what a wonderful week we have all had. These will be added to throughout the week so keep coming back to see what is new!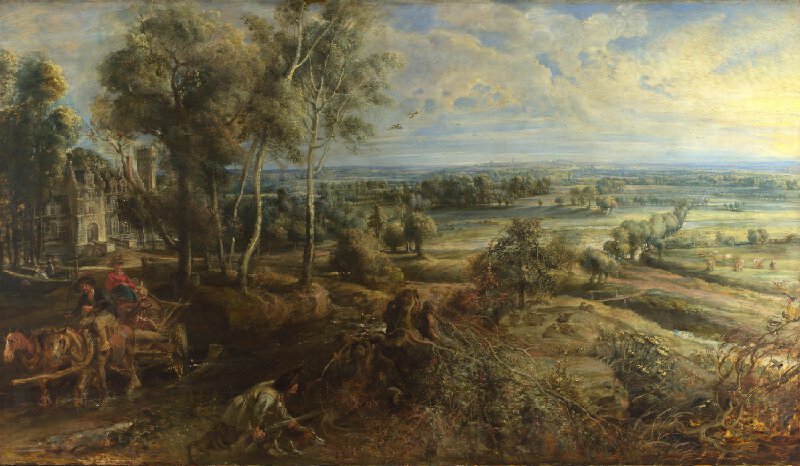 In 1635 Rubens bought the manor house of Het Steen near Malines, not far from Antwerp, where he enjoyed the pleasures of being a member of the landed aristocracy for the last five years of his life.
His painting of the manor and surrounding landscape shows an autumnal scene with sharp wintry light and autumn flowering plants. The view is to the north and it is morning. The rising sun lights up the front of the house and the cart that leaves for market, while a huntsman in the foreground stalks partridges.