Welcome back to the start of our new school year!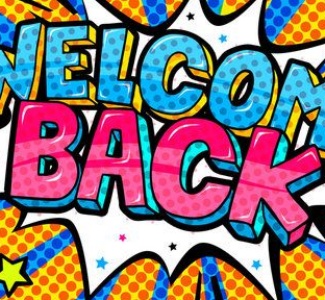 Welcome back to the start of our new school year. We are so very proud of how quickly and well the children have begun to settle into their new classes with their new teachers. They all look so very grown up and smart in their new uniforms and are very much enjoying being able to do some of those things that we once took for granted like: playing together on the playground as a year group, sitting back together in our classrooms at tables that are in groups, rather than rows and being able to have assemblies again as a key stage to name just a few!
Our first assembly of the year had an Olympic and Paralympic theme as we revisited our school motto 'Inspired to be the best that I can be' as we were inspired by the many achievements, hard work and effort that it takes to be the best in the world at something. Mrs Colcombe and Mr Walker have been training hard all summer to take part in our Vaynor Olympic high jump event. In this they recreated the moment when two athletes tied for the gold medal and had such respect for each other, decided to both take a gold medal rather than continue jumping and one of them to have to take silver. Respect is one of our core values and we are currently focusing on both in our assemblies and our school curriculum.