Maths and Spellings
Homework in Year 3 is sent out every week on a Friday.
Maths homework will alternate between a homework sheet and children focusing on their Leapfrog quiz. Maths homework is expected to take no longer than 20 minutes and consolidates what we have been learning in class throughout the week. The children are given one week to complete their homework task.
Spelling tests are also on a Friday. The children will be given up to ten spellings to learn each two weeks. Spelling test books are sent home and results can be found highlighted in the books
Learning Logs
Your child will complete a Learning Log task is due every two weeks, running from Wednesday to Wednesday. They will be on themes we are covering in class or chosen from discussions with the children.
Learning Logs are an opportunity for you and your child to work together.
They can be completed in anyway your child chooses and covers two pages. For example they can be: written, fold out pictures, diagrams, photographs, short videos or anything else you can think of!
Learning Logs are shared and celebrated in class before a new task is set.
Have fun!
Some examples of previous Learning Log homework:
The History of the Poppy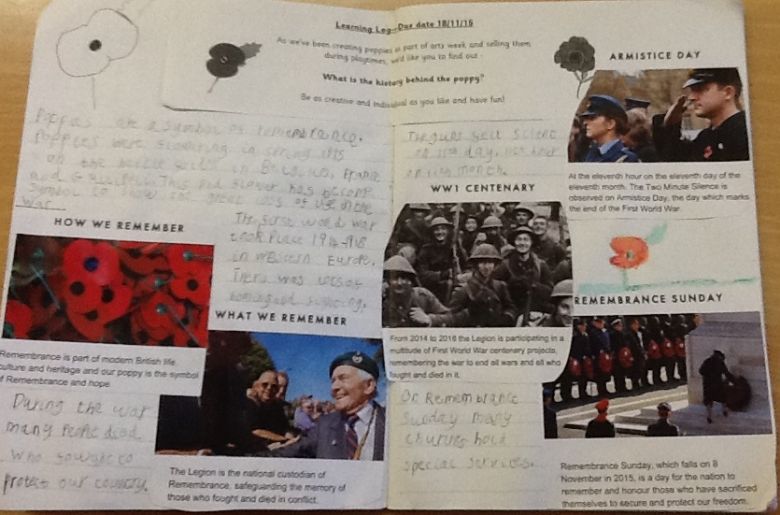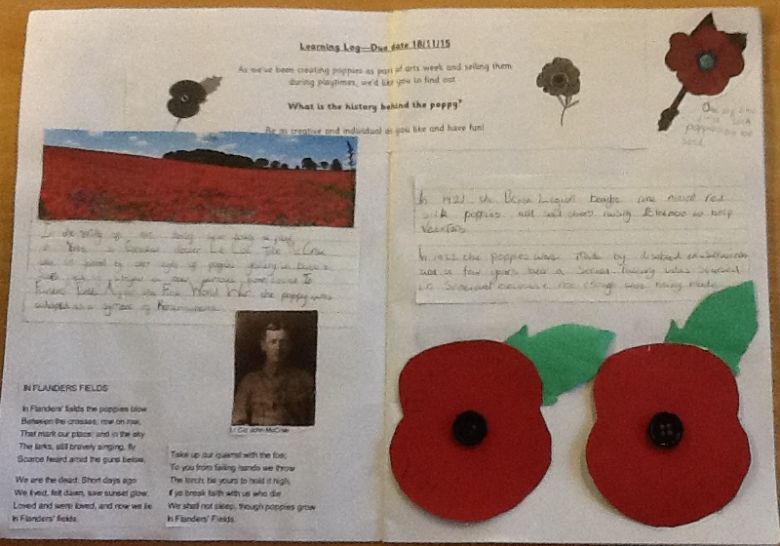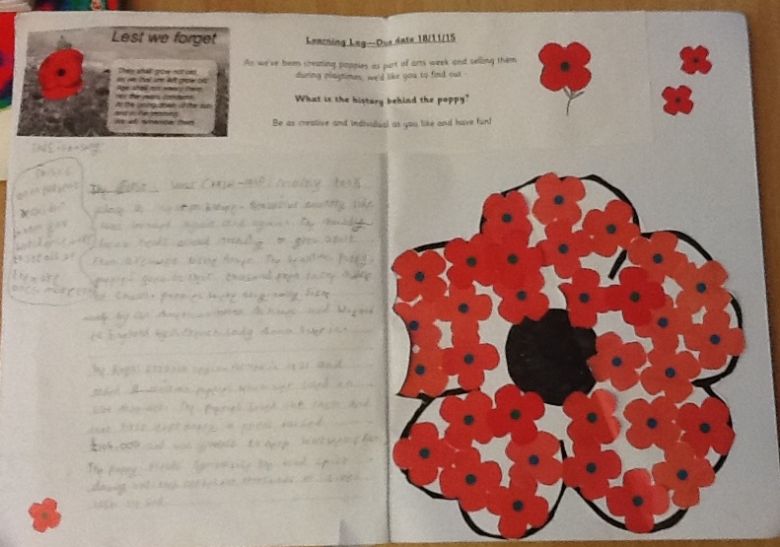 Black History Month