We have teamed up with The National Gallery in London this year with their 'Take One Picture' project. This is all built around the Fresco 'Penelope with the Suitors' by Pintoricchio, 1509. This week has been jam packed full of activities through Art & Design, Drama, Music and Dance, as well as many other subjects, including some very exciting workshops! Many thanks to Miss Bird for organising such a superb week for the whole school.
Please take some time to have a look through the attached photo galleries to see for yourself what a wonderful week we have all had. These will be added to throughout the week so keep coming back to see what is new!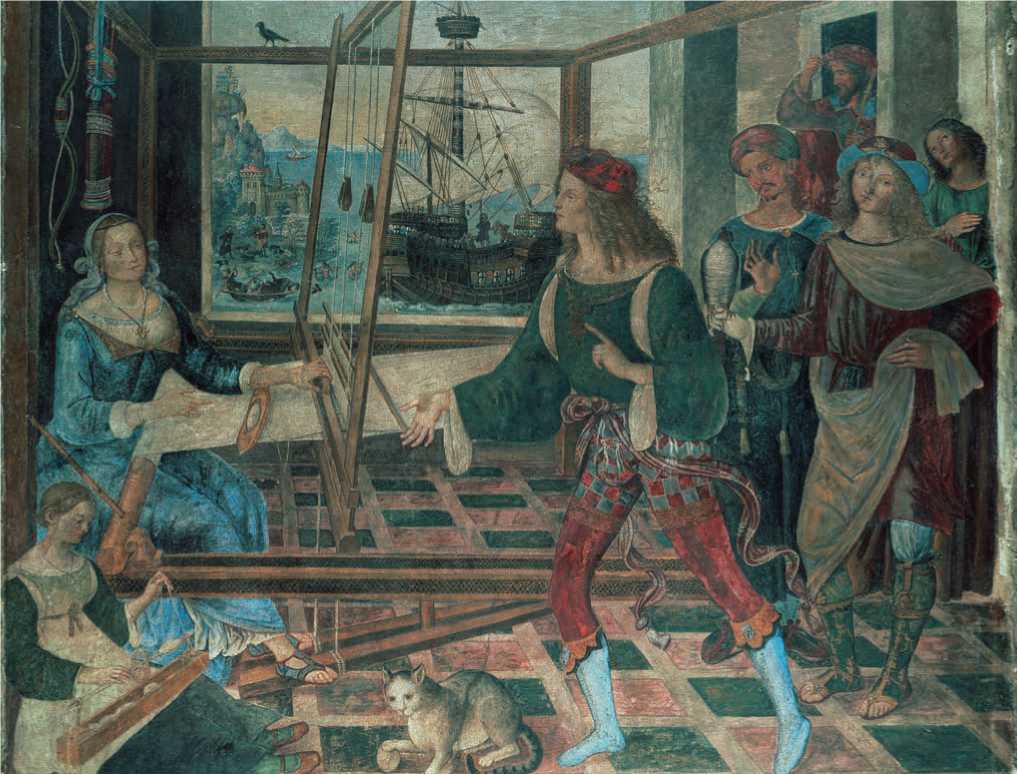 The woman at the loom is Penelope, wife of Odysseus, the hero of Homer's 'Odyssey'. During his long absence after the Trojan War she is besieged by suitors but refuses to consider their advances until she has finished weaving her father-in-law's shroud. However, she unpicks by night what she weaves by day. The men before her are presumably suitors. The man entering the room is Odysseus disguised as a beggar.